With growing concerns about non-inclusive workplaces and public spaces, global reports outlining rising inequality and #metoo, the World Fair Trade Organization's (WFTO) studies on gender equality and empowerment comes as a breath of fresh air.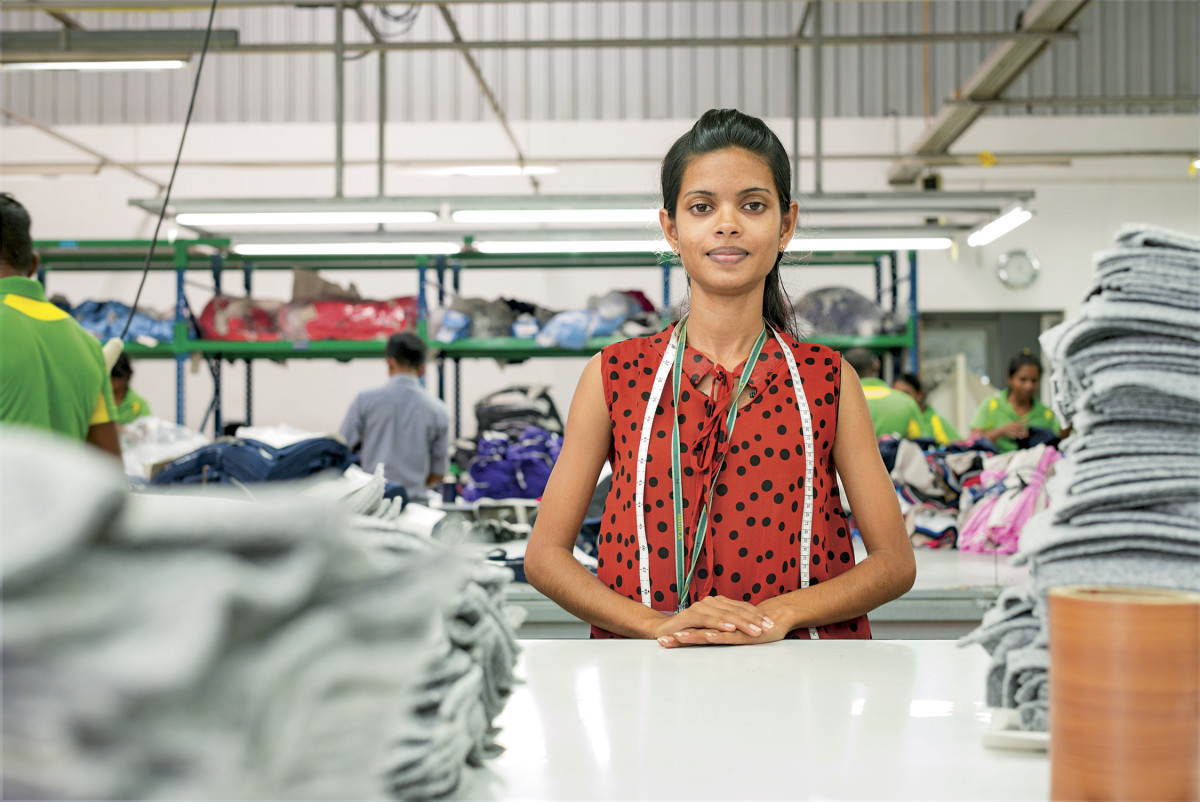 A worker inside the Hirdaramani Mihila Factory in Sri Lanka, a Fair Trade certified factory that makes clothing for Patagonia. Photo: Patagonia
The tide it seems is slowly turning, at least in the Fair Trade world. This both heartens and bothers us. Are we in two different and polarised worlds? Can Fair Trade really show the way? And how?

We want to focus on women's leadership in this blog because we feel that one of the effective routes to women empowerment is through leadership.

The findings of the recent WFTO study on gender equality give us a picture that Fair Trade Enterprises (FTEs) are more advanced in providing women with opportunities to lead. We wish to understand better the routes that women in FTEs take to leadership positions.

My personal experience has been that amongst livelihood promoting enterprises, those dealing with crafts and textiles, for example, were mostly started or led by women. While in other sectors men were more prevalent. This is interesting, and raises the question of whether FTEs are especially attractive to women? Due to the very nature and characteristics and values of FTEs, are women able to find a better work-life balance? Do women feel better networked in FTEs than in other businesses? Being part of a network offers incredible support, and the WFTO regional and national networks are a fantastic example.

It is probable that not all FTEs have an appointment panels or formal recruitment structure. But definitely, there is a greater awareness of recruiting and promoting women in higher positions. Also, the fact that women in southern countries are now getting more qualified and into critical roles like operations, finance, management, production, etc., other than the stereotypical roles, more and more women are likely to take lead in these positions.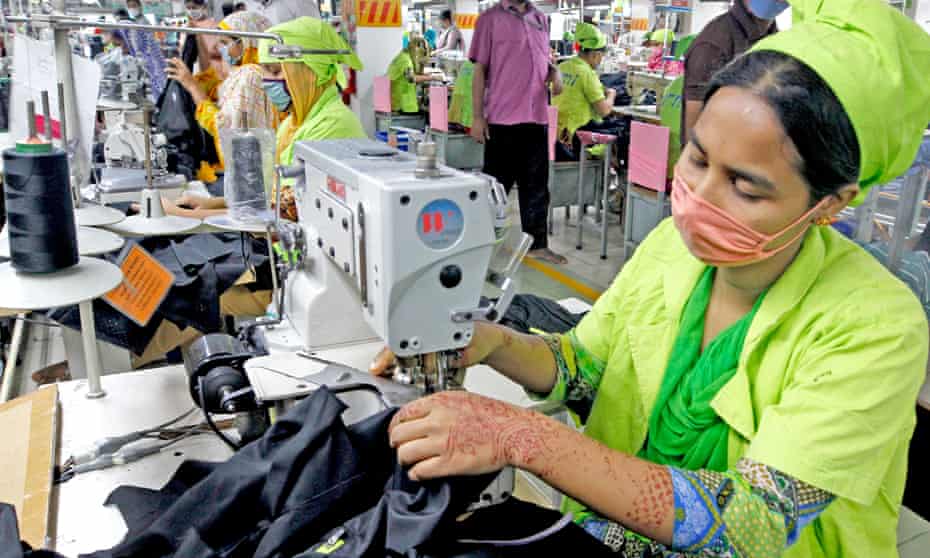 A worker at a garment factory in Bangladesh in May. Photograph: Xinhua/Rex/Shutterstock
Since 2010, the WFTO has reiterated that women make up more than 60 per cent of those involved in Fair Trade. The WFTO's principles make specific reference to promoting opportunities for women, arguing that through Fair Trade women have the opportunity to;
realise their full potential
their rights are respected
they play a bigger role in their communities
they are encouraged to take on leadership roles
they participate in decision making
they are paid fair wages for the work they do
Our experience at Sasha has shown us the potential that Fair Trade has in shaping women's opportunities and experiences. It has also shown us it is not straightforward. We have come to understand there is a complex interplay that exists between trade, development and gender.

At Sasha, women empowerment has to be seen in the broader perspective of power relations in which women live their lives. These power relations operate at four different levels:

1) The household and the family
2) The community or village
3) The market
4) The state

Given the interconnectedness of these four levels, empowerment of women needs to address each level. We believe FTEs have successfully managed to impact the power relations at the first three levels. We identified three common elements among FTE's that maybe responsible for this positive impact: focus on creating opportunities for marginalised people, working towards greater global trade equality and bringing more ethics and morality into the relations amongst trading parties (producers, corporations and buyers).

Several impact assessments and the WIEGO project (2010) stressed the role that Fair Trade played in protecting women from exploitative market processes. FTEs go further by implicitly suggesting that women can benefit by gaining more control over decision making and can be empowered to challenge prevailing power relations that subordinate them, thereby addressing the household and community level power relations.

The world is in a unique position to capitalize on the huge opportunities offered by women's participation across all levels of society. Women are more educated, healthier and more eager to succeed than ever before. Study after study shows that women who work and are financially independent have greater control over their own lives, and bring a positive socio-economic contribution to their extended families, their communities and their countries.

It is time to set the balance of power straight. It's time for gender diversity to move from being a checklist item in board meeting agendas and certification audits to becoming a strategic objective for all enterprises. Female professionals should take initiative and not wait for a quota-based system to move ahead.

Sasha's producers/WFTO 

And we, as a Fair Trade Enterprise, have proven it so often! More than 50% of producers within the Sasha network are either led by women or have women in lead roles. These women have proven their capabilities and built their business skills through their engagement with Sasha.

Organisations must step up to remove barriers to progress. They need to know and believe that they are doing it as much for their benefit. Ensuring equal salaries, better childcare options, accommodating unique aspirations of the millennial women, flexibility in work schedules, a supportive return-to-work policy, and a better work-life balance are important. Bias in performance evaluation and career progression decisions will need to be eliminated and sexual harassment issues must be handled with sensitivity and speed.

Sheryl Sandberg's famous line "in the future, there will be no female leaders, there will just be leaders" is something India and the world should internalise. And the time is now.
Via WFTO Blog/Sujata Goswami Manager, Sasha Association for Crafts Producers